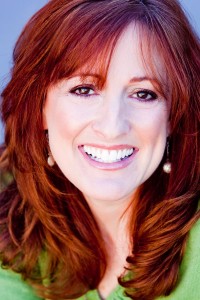 Nancy Lang is a Certified Life Coach, published author, professional actress, mother of two incredible adult children, and M.D.D. (Maven of Divorce and Dating!). It was her role in life as a divorced woman that inspired her to write the book, You Want Me to What?!—The Dating Adventures and Life Lessons of a Newly Divorced Woman (available on Amazon and http://www.you-want-me-to-what.com), and to create NancyTellsAll.com. It was this role that allowed her to believe in herself and to see that there are indeed opportunities and humor to be found in even the most challenging of situations!
Reinventing ourselves at any age or stage in life can be challenging: dealing with divorce, dating, career changes, aging parents, kids leaving the nest, you name it! Nancy is passionate about helping men and women take the leap into life and change with the attitude and tools to make it happen with a sense of empowerment, gratitude, joy, and humor!
Nancy writes for Huffington Post, The Orange County Register, is a contributing expert for DivorceSupportCenter.com, YourTango.com and others.
You can contact Nancy for coaching, speaking, writing opportunities or any questions you may have  at nancy@nancytellsall.com. To read more about Nancy's adventures, her poignant, empowering and humorous view on life's lessons, subscribe to her weekly blog at www.nancytellsall.com. You can also follow her on Facebook and Twitter.
Hear Nancy on Blog Talk Radio about Divorce and the Holidays!